Jennifer Sizemore

Agent

in Freeport, PA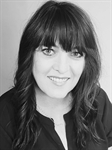 From the time I was nine years old, delivering my father's real estate newsletters on my bike for 25 cents a street, I knew that a home and neighborhood was something very important. It was from that experience that my love of marketing and communications sprouted. Since that time, I graduated from Clarion University of Pennsylvania with a degree in Communications, relocating to Northern Virginia to serve as an association executive in the nonprofit community. Throughout my career, I have listened to and served my clients' needs; skillfully negotiating and managing successful services, contracts and transactions on their behalf. I love to wow and serve clients with my responsiveness and attention to detail.
Missing Western Pennsylvania and its community spirit, my family returned in 2013 and I now divide my time between my home in Murrysville and my hometown of Punxsutawney. Local volunteer work currently includes Wayward Whiskers and the Alzheimer's' Association. My greatest philanthropic passion is brain tumor awareness advocacy, in honor of my son, achieved through Brain Tumors Suck social media campaigns and speaking engagements.
When not working or volunteering, I can usually be found crafting, working on home projects or somewhere in the outdoors – hiking, kayaking, or simply enjoying time around a campfire with friends. In addition to being an amateur photographer, I love adventure and travel, usually in my awesome Jeep or on my motorcycle.